Limited Edition

discover the special edition
Cocalero Picante A FIERY CRAFTING
OF CHILLIES AND BOTANICALS
Buy Now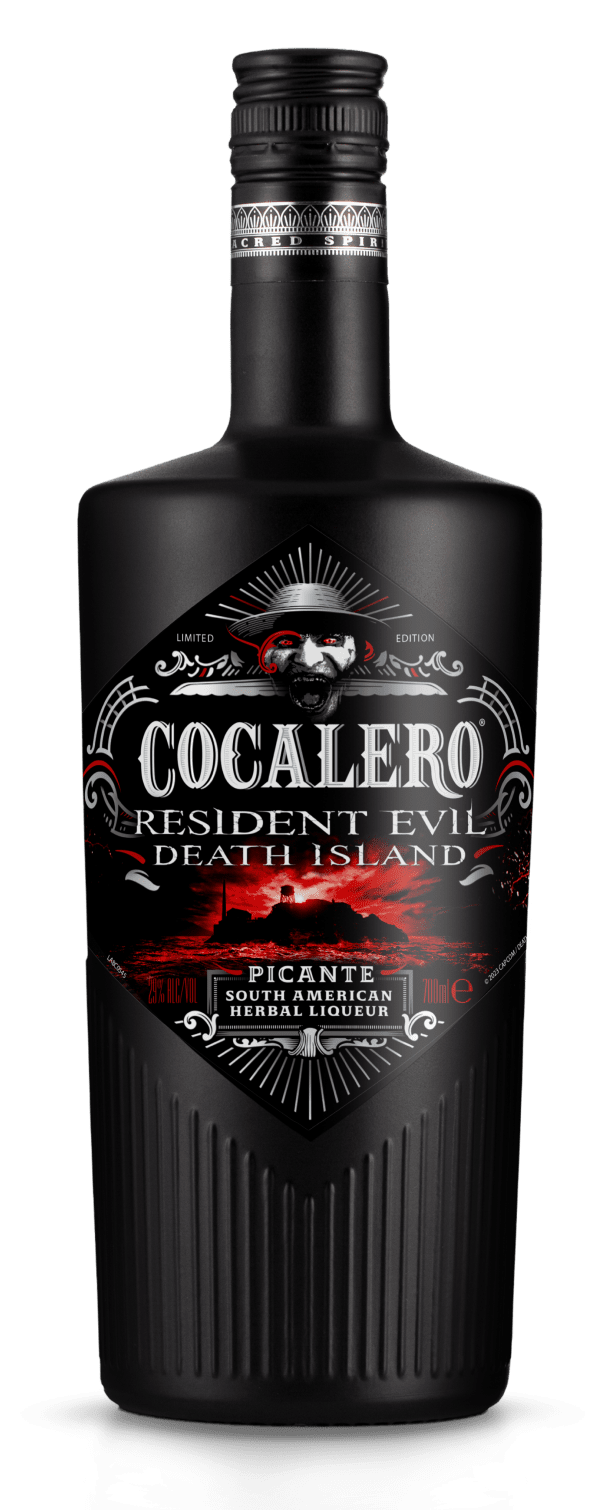 Sacred
Spirit of
the Andes
Since the time of the Incas, cocaleros have been carefully cultivating the coca leaf which plays an important role in Andean life. Coca leaves are used to suppress altitude sickness and to reduce feelings of hunger, thirst and pain; they also promote energy and stamina. Cocalero includes coca leaf, ginseng, juniper, guarana, orange peel and ginger, for a mysterious and intriguing flavor.
Cocalero uses a specialised steam distillation process pioneered by the perfume industry to extract the complex flavors and essential oils from the delicate botanicals. The final distillate is then blended to this proprietary recipe that continues to grow in global popularity.
Bottled at 29% ABV, Cocalero is a mid-strength spirit and is extremely versatile. It can be enjoyed straight as a shot, in a CocaBomb, as a long drink, or as an ingredient in refreshing cocktails.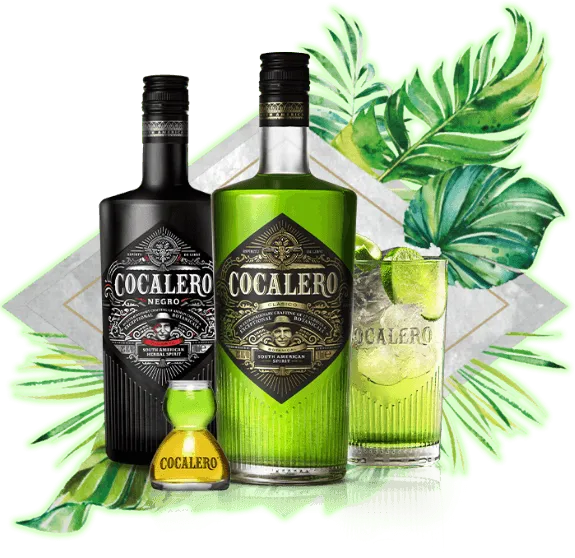 Reviews
Good Spirits News
"Initially quite sweet and in the liqueur category, after a half a minute that fades and a gentle herbal blend comes into play. Nothing aggressive or overwhelming, but rather a mild numbing quality coupled with a tinge of fruitiness."
Drinkhacker
"The nose is heady and complex, with mint, anise, marjoram, and a spray of less identifiable herbs. Quite sweet but not overblown, the mix of green herbs leads to a finish of mint, subdued anise, and less obvious herbal elements."
Customer Reviews
12/05/2023
Lira Q.

US
Good
I have ordered twice. The first time I received the bottle and the collectible glass. This time when I ordered I didn't get the glass but the bottle looks fantastic.
11/25/2023
Ron B.

US
Nice
A bit flowery but still a nice taste.
11/25/2023
Ron B.

US
Great taste
Love the taste
11/25/2023
Ron B.

US
More heat!
The taste is very good but I expected more heat based on description/name and cost.
11/25/2023
Michael J.

US
Great gift
I bought this for my husband and he absolutely loves it, We missed out on the other Resident Evil products but will keep an eye out for new items!
11/24/2023
Rocky S.

US
Rocnreview
I didn't buy to drink.. it's just a great collection piece
11/18/2023
Joseph O.

US
Bringing alittle Irish home with you
Love dealing with this company, easy and quick, and the Poitin is great!
11/14/2023
Laurencio T.

US
As a resident evil fan and a cocalero drinker perfect combination
It has been a great experience to taste the combination of herbs and how it mixes well with redbull and ice gives a smooth taste.
11/11/2023
Patrick K.

US
My Favorite drink
Ordered from this site about five times so far and have always been happy with the service and the product.
11/09/2023
Edgardo B.

US
Very good
Herbal smell it tastes like lemon
10/31/2023
RICK L.

US
My Cocabomb!
My Cocabomb glass is Awesome!
10/31/2023
RICK L.

US
My Cocalero!
I really enjoyed my Cocalero!
10/26/2023
Frederick P.

US
Poitin
Amazingly smooth. Good for sipping. Or shots. Just Good.
10/13/2023
Eileen G.

US
Why Irish Eyes Are Smiling!
Poutine! And legal to boot! A smooth sipping nectar that brings out the blarney in the best.
10/10/2023
Floyd M.

US
Love
These glasses are fun and cute. Easy to use and a conversation starter forsure. Love them.
10/10/2023
Floyd M.

US
Awesome
Glad I made the purchase. Not only was the checkout easy and shipping was fast, the drink is better than expected. Cocalero is now a new fav in my book. I love the color and exotic taste. Perfect purchase!

Be the first to hear about new releases and get access to exclusive events.